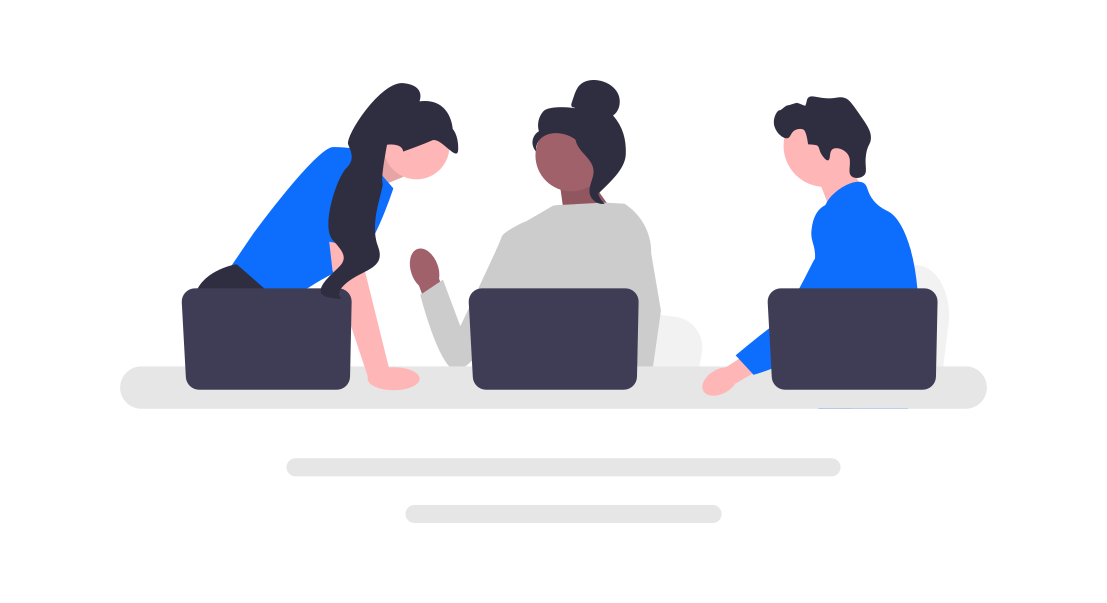 What is it about?
This is a 2-day online course, in English for Data Protection Officers who have at least two-year experience in the role.
Duration: 12 hours of deep-dive sessions.
Participants will have to use Microsoft Teams in order to attend the course.
The training contains lots of examples, based on real-life situations, exercises – both individual and team-based.
At the end you will receive a digitally signed diploma.
What will you learn:
There are eight modules in this Advanced Data Protection Officer Course
Module 1: DPO Soft Skills development: persuasion, negotiation skills, handling rejections, presentation skills.
Module 2: Implementing the right data governance framework to maximise value of processed personal data while improving privacy compliance.
Module 3: Privacy By-Design and By-Default – from concept to control matrix.
Module 4: Developing a Compliance Operational Dashboard with KPIs and a Compliance Maturity Assessment Model.
Module 5: Calculating the ROI of a GDPR-compliance project.
Module 6: Artificial Intelligence – types of AI, risks toward data subjects, interplay between AI Act and GDPR.
Module 7: Big Data and Privacy Enhancing Technologies (PETs) like differential privacy.
Module 8: Hiring, growing, and managing a Data Protection Virtual Team.
Daily schedule: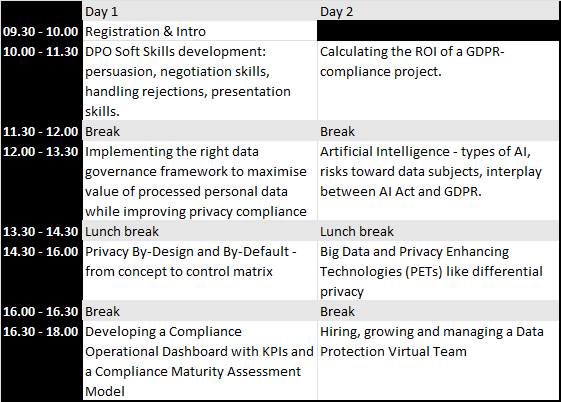 Timezone is EET (Eastern-European Timezone).
Price: 500 EUR
First edition special price: 100 EUR
Disclaimer: the special price of 100 EUR is just for the first edition, as this is a testbed to validate each module's timing, possible discussion points, each exercise's timing and so on. The first edition is not offered for free as we want to avoid attendees not showing up. Each attendee will receive a digitally signed diploma showcasing the fact that this is the first edition.